---
We stock both opaque and clear carriers / shims
Stitched clip on the lead edge for additional strength on press.
Shims can be made using a variety of clips.
Trailing edge is usually fitted with 8mm brass eyelets through filament tape for easy storage on hooks.
Airflow or Diamond weave double sided tape is used to mount. Both offer excellent adhesion to the carrier.
The edges of the plates are sealed to the shims to prevent dirt or water ingress, prolonging the life of the plates.
---
Plate Repair For Corrugated Flexo Plates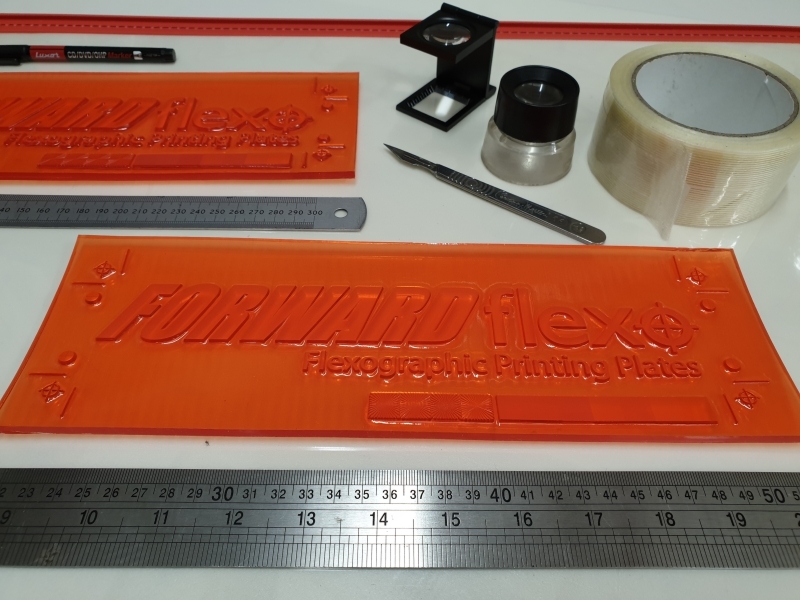 ---
Complete re-mounting service for plates that are lifting from the shim
All artwork elements can be mounted onto new shim
Re-sealing of all artwork elements
Chamfering service to leading and trail edges of plates
We can repair plates that have been manufactured elsewhere
Local collection and delivery can be arranged
---
High-Quality Film Output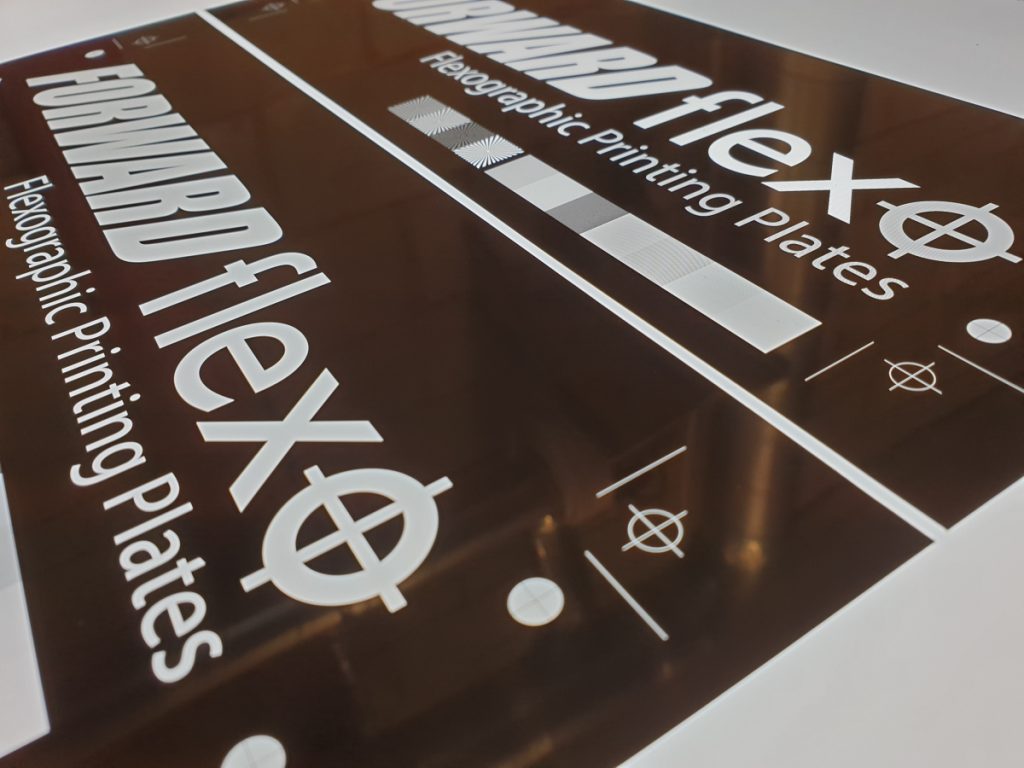 ---
4 regularly serviced and calibrated image setters on site
Linotronic 330 (304mm max imaging width)
Screen frequency / density calibrated with X-rite & Gretag densitometers
ECRM VR50 (450mm max imaging width)
Linotronic 560 (450mm max imaging width)
Linotronic Herkules Pro (750mm max imaging width)
Many different dot shapes: Euclidean, Round, Square, etc.
Harlequin HPS (Harlequin Precision Screening) available
4000dpi max resolution at 200lpi
---
Digital Photopolymer Plate Making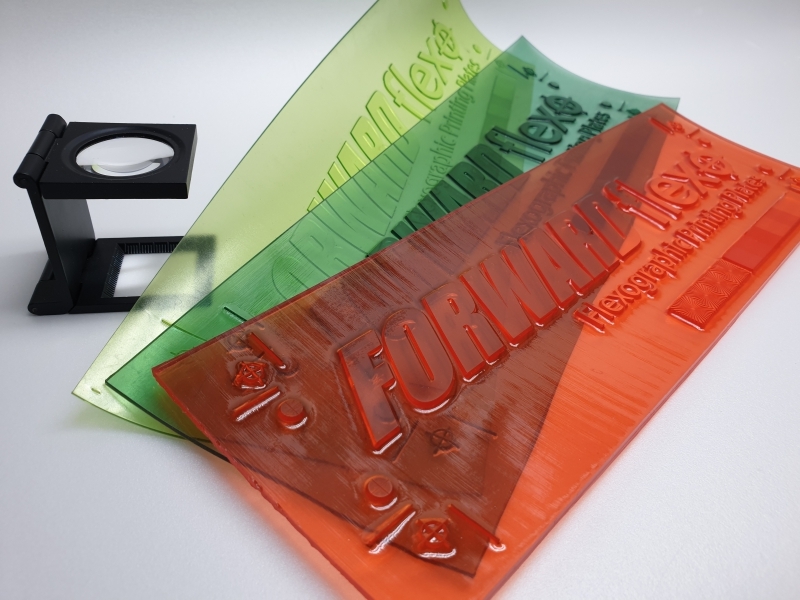 ---
Virtually any thickness can be acquired
Water wash polymer
Solvent wash polymer
Strict quality controls and automation in place ensure the highest quality products
All digital plates made on ESKO CDI machines ranging from 25″ x 30″ to 48″ x 35″
Lasers support standard 2540dpi and high definition 4000dpi for the ultimate in photo quality reproduction.
This equipment, coupled with a state-of-the-art Esko-Automation workflow enables us to produce consistently high-quality digital printing plates.
---
Graphic Design & Reprographics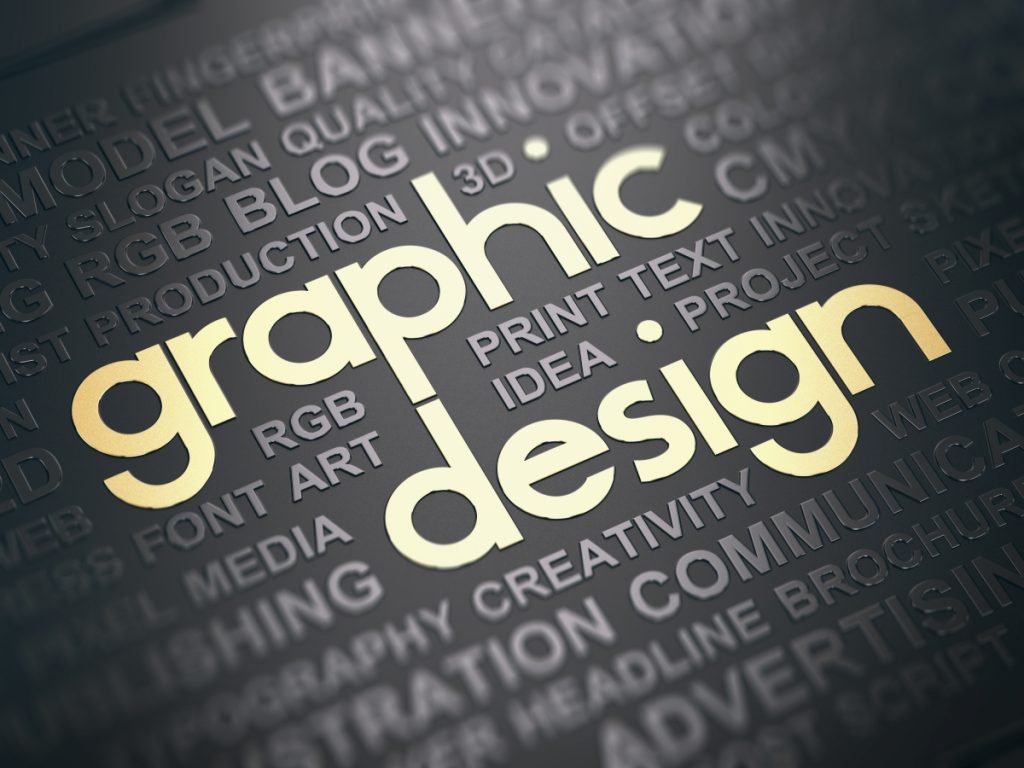 ---
Powerful graphic design suite from Adobe and Corel
Team able to work from basic design briefs and ideas
---
File Handling & Proofing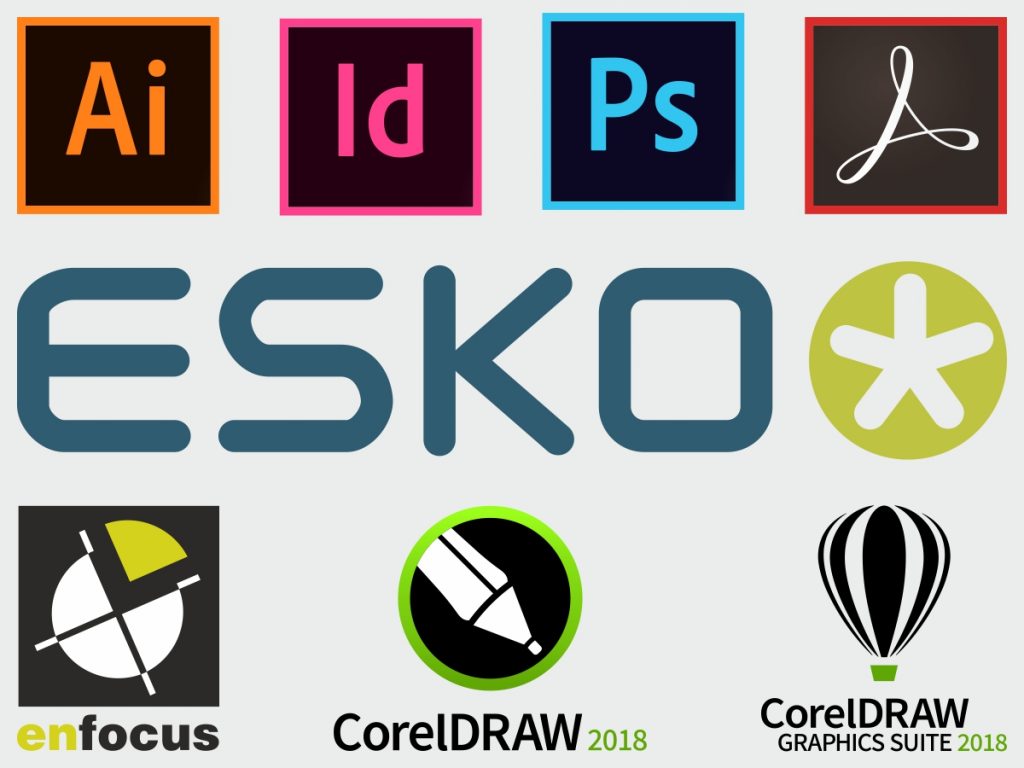 ---
We have all the latest file handling software
Convert to industry standards with ease
High quality digital proof templates for client approval
---
---